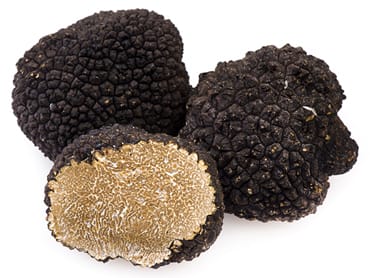 From huge passion and deep knowledge of truffle, was born the company Mirko Tartufi, a small reality in Tuscany that has been able to force itself into Europe, by selling its truffle-based products.
In its cozy shop in Cortona, in the Province of Arezzo, you will find both fresh truffles – expertly chosen and suggested by Mirko – and top quality truffle delicatessen products. Each single ingredient is examined and tested by Chef Experts.
Mirko Tartufi's truffle delicatessen and his fresh truffle are gaining more and more success, both in the finest cuisines and in the houses of truffle lovers and gourmands. Among the main products, we can find seasonings and truffle sauces for starters, main courses, finger food. A wide variety among fresh and preserved products, where taste and flavor remain unaltered.